Live-Action Escape Game in Fitchburg, MA
Curious Escape Rooms is the 1st real-life escape game in N. Central Massachusetts. These unique adventures are full of fun, tangible, and clever puzzles. There are clues hidden every where, perfect for secret snoops (That's right, we want you to look through all our stuff in the puzzle room!) These experiences are fully immersive and well-decorated combining modern art installations, immersive theater, murder-mysteries, and just down-right play. Great for a night out. What do you say? Transport to another world.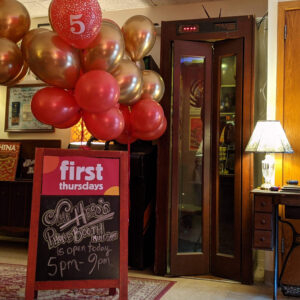 10 min game - $5
Ask about availability after your hour experience.
How to Play
Do you like scavenger hunts and solving puzzles? Each of our puzzle rooms will be highly designed to transport you into a new world. You and your team will be locked in a themed puzzle room. There are locks and clues hidden around the room that lead to the key. Together, tear up the room, snoop, solve a series of puzzles, and escape!
You have 60 minutes.
Contents
Best Escape Room in Massachusetts. Best Escape Room in Central Massachusetts. Things to Do in Central Massachusetts