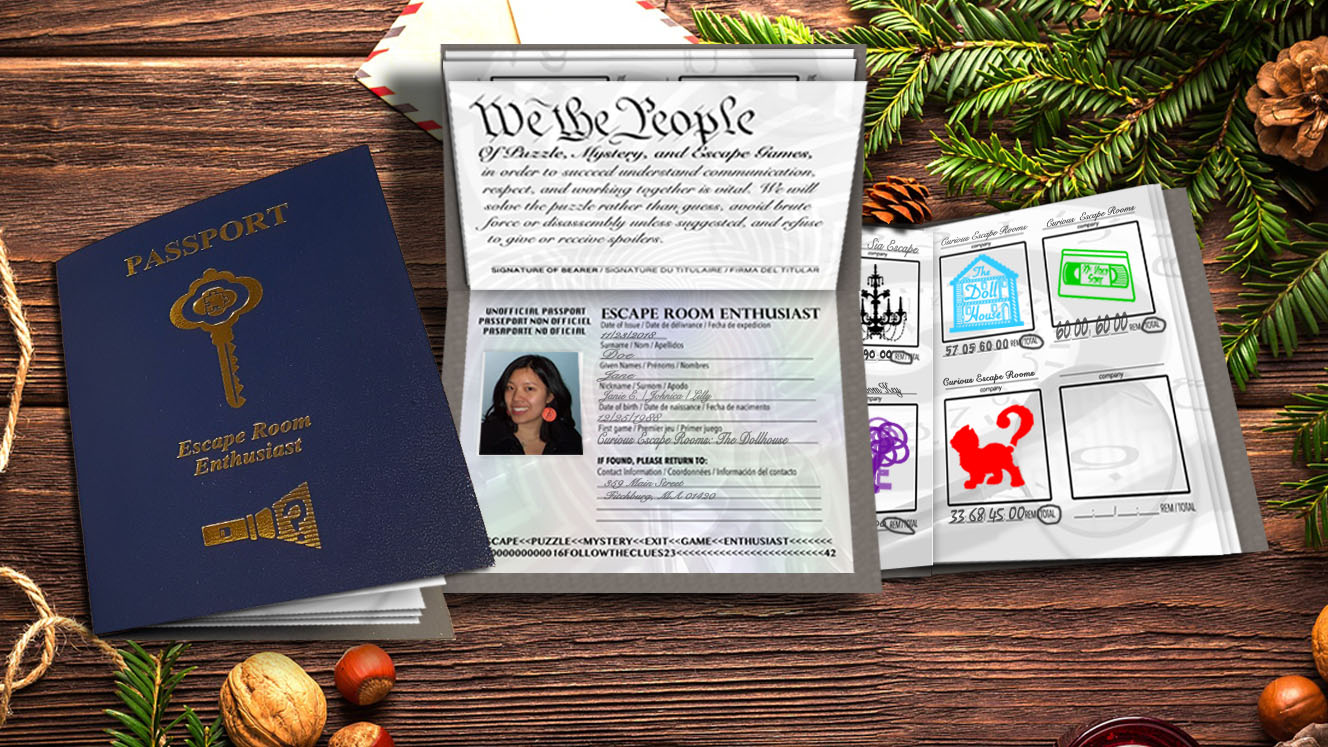 We have exciting news! We will be selling physical Escape Room Enthusiast Passports starting Black Friday!
When passport players come to play our games, like "The Dollhouse" or "The 90s Video Store," we will stamp their Escape Room Enthusiast Passport with our special stamps for the correlating games (See: Top row on right page on far right passport)! Enthusiasts can say goodbye to excel sheets and hello to beautiful, show off-able, brag worthy, physical memorabilia! The perfect gift! And why not add a couple gift tickets to check off another escape room as well? Hint. hint.
We are honoring past players (or pre-passport players) with stamps too! (Of course, your business can choose to opt out. However, I'd recommend otherwise!)
To see who else has already joined our escape room global passport program, go to www.WeTheEnthusiasts.com
Want to sell passports? Order here.
For more information and to register for free, go to www.WeTheEnthusiasts.com/ParticipatingBusiness, which can be found from the footer "Become a Participating Business."